How to Upload an Image
Select where you want the photo to go in the text editor.
Select the button along the menu that looks like a picture of mountains.

You can drag & drop the image into where it says Drop file here or you can upload from your computer by clicking Choose File.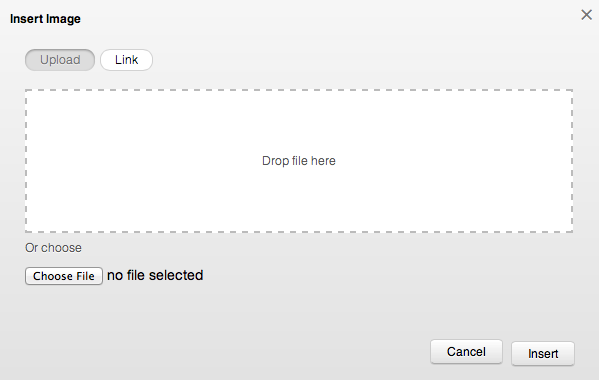 The file will automatically insert into the text editor.
Note: Images must be in a JPG or PNG file format.